Welcome to Renmark & Paringa, Backpackers...
Renmark & Paringa Backpackers offers short and long term accommodation. Located within Renmark town centre in walking distance to main street close to hotel, clubs, shopping plaza, restaurants and super markets.
We offer communal kitchen, lounge and laundry facilities with 28 beds, four to a room all air conditioned, with care taker on site. Transportation is available to commute to and from place of work. Book your stay.
Work or play, make the most of your stay.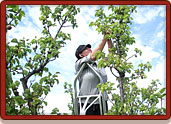 Seasonal beginnings
Seasonal job opportunities in this region begin in September focusing on thinning Stone Fruit, picking and packing, which follows on into February for the Grape picking. Interested? Contact us.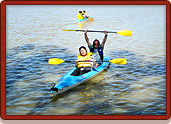 How's the serenity...
At your leisure you can paddle the mighty River Murray, relax and dine at our local cafe's and restaurants, or just take in the beautiful natural scenery that Renmark & Paringa has to offer. We look forward to sharing your company, we will do our very best to make your stay a warm and welcome one. Want to stay?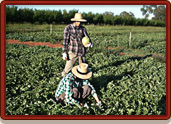 Contribute to the harvest
Be apart of the process starting from April. There are many possibilities for work as the citrus packing sheds start their inductions. Orange picking and packing work can last through till November. Interested? Contact us.